Grad Hair & Makeup
A Message from Bridal Lounge to all the Grads –
"I hope your dreams take you… to the corners of your smiles, to the highest of your hopes, to the windows of your opportunities, and to the most special places your heart has ever known."
---
Graduation and Prom  is a milestone !  
Book your Grad Hair and Makeup with Bridal Lounge and make this experience even more memorable. We will make sure you celebrate this milestone in style. Don't have time to come in to our studio – no problem ! Bridal Lounge is a mobile Makeup & Hair Service for all your beauty needs. So sit back and relax, while we doll you up and make this event memorable for you.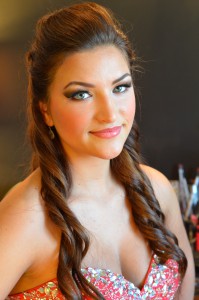 We want you to look "Your Best" for this momentous occasion  therefore offering our Graduation Makeup and Hair Service  a  Special Rate !!!!
To Book your spot – Fill in the contact form or email us at
Bridal_lounge@yahoo.ca
  SPECIAL OFFER FOR NEW FACEBOOK FANS
Our Facebook page is packed full of beauty tips & tricks, makeup reviews and updates.We encourage you to gain access to all the Beauty updates, so we are offering an additional $10 off of our Graduation Hair & Makeup packages for LIKING our Facebook Page. That's right ! To be eligible for these savings please ensure to click on the "LIKE" button and comment on our wall with PROMO CODE – GRAD2015.
Click HERE to head to our Facebook Page now !
Offer Valid for a limited time only !
BOOKINGS & DEPOSITS
To book Grad and Prom packages, a minimum of 50% deposit is required to secure and guarantee your requested date and time.
Deposits are 100% non-refundable once the date is confirmed and will be deducted from the final bill payment. Under special circumstance( family emergency), Bridal Lounge can make arrangements to use the deposit for future appointments. Final payments must be made in full prior to service on the day of the event without exception. Bridal Lounge has the right to refuse service if for any reason payment is delayed or not paid in full. Deposits and payments can be made by cash, cheque or E mail transfers.
Bridal Lounge specializes in beauty needs for big events and special occasions. We love to cater to your fashion and beauty needs for Private Parties, Pics, Date night with hubby/BF/BFF, Milestone birthday parties, Sweet 16 parties, and even personal makeup technique classes.
All local travel is included in our pricing. Parking fees/tolls and travel 20 kms outside of our Bridal Lounge Studio  are subject to additional invoicing. Special arrangements can be made for travel nationally and internationally.
---
---
---
---